15.75"x23.62" CO2 Laser Engraving Cutting Machine Engraver 60W Laser Tube
We accept advance bookings,If you need to book, please contact us.


Please contact us with any questions.

(sales)
This brand new CO2 laser engraver is suitable for various materials, such as mylar stencil material,bamboo piece, double-color planks,rubber plate,boulder, horns, leather, crystal, wood, organic plastic, abrics, paper ,film, canvas, rubber stamp material, Acrylic and Plastics. The Computerized Mini Laser Engraving and Cutting Machine is equipped with one 60W water cooling laser tube, high precise stepping motors, high quality control board (130018/130118), 20mm Reflection Mirror(130027) ,18MM 50 Focus Len(130017),60W Laser Power Supply(130055) ,60W Laser Tube(130010) ...
This machine employs an USB port and thus can be connected to your laptop or desktop. ,you can output data directly from software LaserDRW ,Don't support MOSHI Draw.This machine can work well with multiple graphic formats including EMF/JPG/PLT/WMF.
Software:LaserDRW
Accessories Include :
Air pump . Water pump. USB Line . Encryption Dog . CD and software . Smoke Tube . Power cable .
Machine size:51.18" X 27.56" X 43.31"
130cm X 70cm X 110cm (

Including the legs

)
Machine size:51.18" X 27.56" X 25.59"
130cm X 70cm X 65cm (

excluding the legs

)
Outer packing wooden size:55.51" X 31.10" X 29.92" (141 X 79 X 76 CM)
Main feature
Adopt high q uality mainboard, chip and stepping belt which can control the engraving more precise
Cooling system with coolen circular water.
Air pump: blow away the waste and coolen proceed material surface
The reinforced and thickened machine body make transportation safer .


Current regulation:

using this button to adjust the electric current output.


Current Indication: mA :

refers to actual output electric currnet of the engraver.


Water-cooling pipe port :

It is for the circulation of cooling water . To lengthen the service life of the laser tube , purified water is to promoted .
Don't be suitable for Mac.
There are Service and Technical Support for all our products.
Pre-installed 60W laser tube
We offer one year warranty for laser engraving machines except laser tube.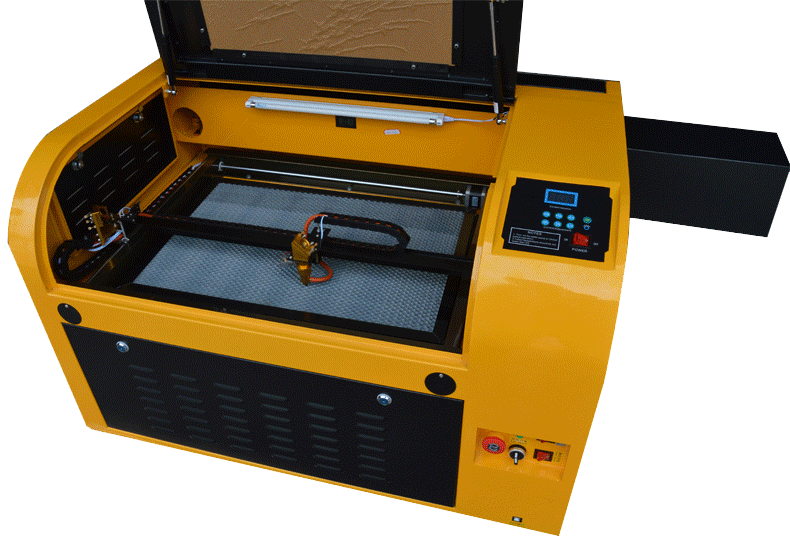 There is a laser tube in the protruding part. The laser tube is fragile, so please do not touch or bump this part during transportation.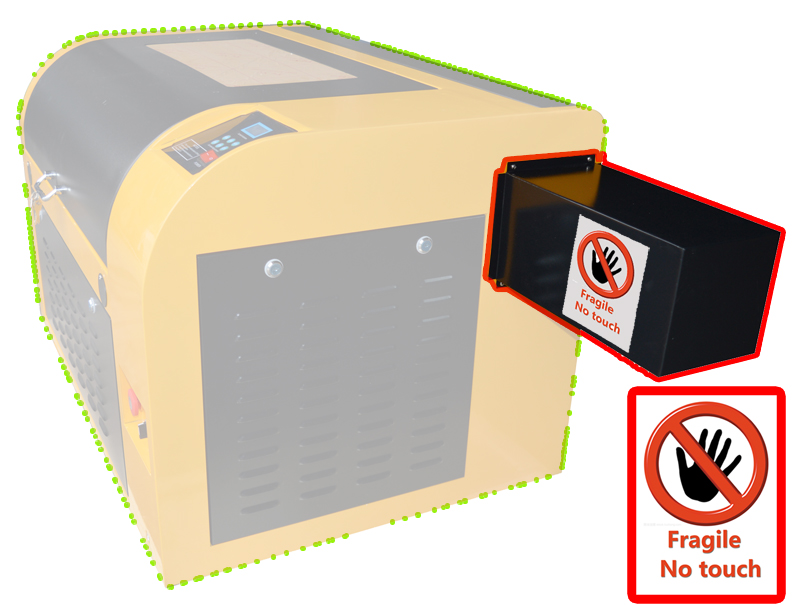 Rotary Switch And Rotary Port use and precautions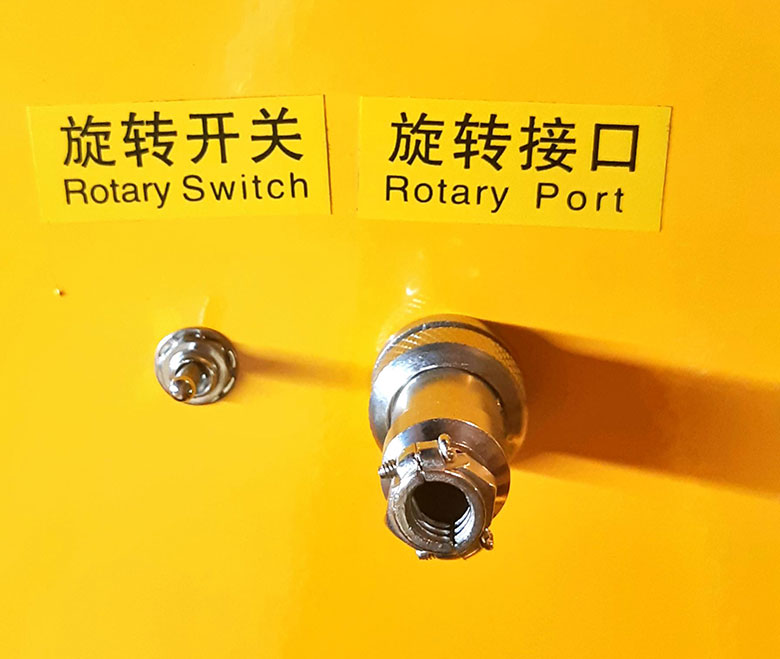 There are two ways to connect the rotating shaft,
1- Rotary switch is used with Rotary Port.
If the rotating shaft is connected to the Rotary Port, a rotary switch can be used.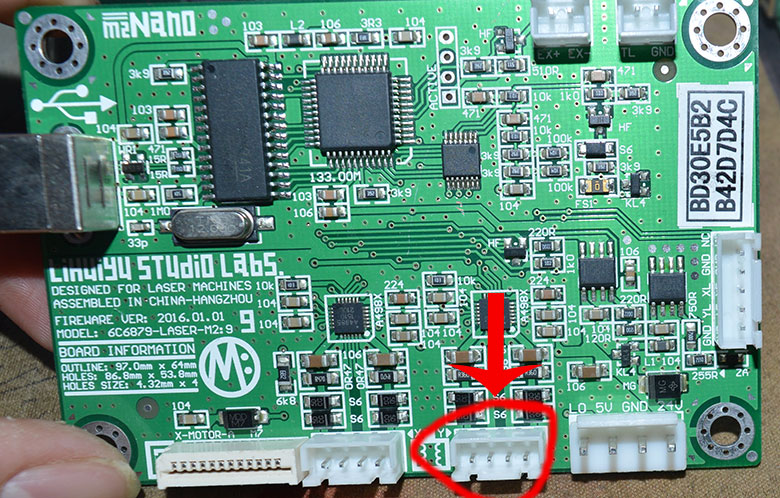 2-The rotating shaft is directly connected to the main board
If the rotating shaft is directly connected to the main board, the rotary switch cannot be used !!!
Software installation and use
First turn on the laser machine and connect to the computer.Second installation software.
(If you install the software first and then connect the laser machine, it may cause the driver to be missing and cause the laser machine to have no communication with the computer)
The software includes the driver, the installation software will automatically install the driver.
After the installation is successful, open the software and it will be displayed in the lower right corner of the computer.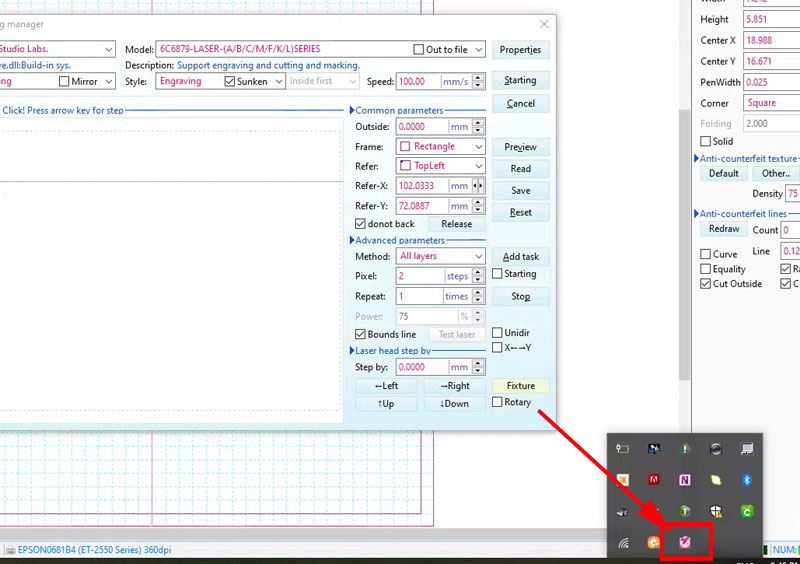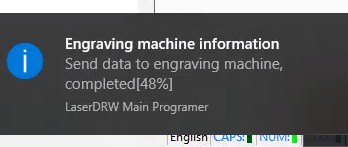 If not, it means that the software has lost the driver during the installation process and needs to be reinstalled in the order of installation.
Application
This machine is suitable to seal engraving, advertisement, art gift, garment, leather, toy, building upholster, computerized embroidery, packing and printing, paper product, garments sampling, large width tailoring, shoemaking, furniture, industry, craftwork, nameplates decorations, woodcut and other industries.
Acrylic Sheet Engraving

Acrylic is the most popular material to engrave using a laser system. It engraves and cuts very easily, comes in a wide variety of shapes and sizes, and can be relatively inexpensive. Acrylic comes in two forms, cast and extruded.
Cast acrylic is used for almost all engraving purposes. This is because the frost produced provides a nice white contrast against the clear material.
Extruded acrylic remains clear when engraved but does not produce an adequate contrast.
However, extruded acrylic is ideal if you are going to vector cut only. Extruded acrylic is less expensive than cast and also has a lower melting point. The lower melting point produces an edge that looks flame finished when cut.

size: 600x300x3(mm)

Double-color Plate Engraving

Double-color plastic sheet is a kind of materials for engraving, which is widely applied to production of signboard, lighting advertising board, gift arts, information board, interior decoration and so on. contact us by info at our website.
The main processing way for double-color plastic sheet cover cutting, sawing, carving, gilding, laser-treating, bending and bonding.
size: 600x300x3(mm)
Wood Laser Engraving

Wood engraving has been used widely in our life.
It is very easy using the laser to produce sophisticated inlay work on wood, mother-of-pearl or even plastic. Veneers may be cut to size with special accuracy using the laser.
The great advantage lies in the precision of the cut parts and also the controllability of the CAD or graphics programs.
Positive and negative parts may be cut in very thin materials without correcting the cutting width.
tags Engraving
Glass Engraving

Video is not visible, most likely your browser does not support HTML5 video
Mylar Airbrush Stencil Material Engraving

It's a kind of substrates to be cut by cutting plotter to form all kinds of figures and graph. The stencils are reusable, it can be used for T-shirt, wall, artwork, human body, and automotive applications. It is made of Mylar.

Thickness Size:

0.125mm

0.188mm

0.25mm

(The thickness of materials we provide in the package is 0.125mm ,please contact us if you need other. )
Rubber Plate Engraving
This rubber plate is made of two layers ofnatural rubber, can be cut by laser engraver to make stamp for commercial andpersonal use, especial for printing factory to print cartons and other packageboxes.


Pay attention: Please set up mirror image when carving patterns

.
Non-woven Fabric Engraving
Non-woven fabric is a fabric-like material made from long fibers, bonded together by chemical, mechanical, heat or solvent treatment. The term is used in the textile manufacturing industry to denote fabrics, such as felt, which are neither woven nor knitted. Nonwoven materials typically lack strength unless densified or reinforced by a backing. In recent years, nonwovens have become an alternative to polyurethane foam.
Red Rubber Stamp Material Engraving
Rubber stamping is quite simply the process of transferring and replicating an image.
Using a variety of inks and other mediums, the image on the stamp can be transferred onto a huge range of objects, transforming the ordinary into something special.
Rubber stamps have been used widely now,our laser engraving machine can make a wonderful rubber stamp,which maybe start your new business.
size about:35x4.5x4


Pay attention: Please set up mirror image when carving patterns.
Rubber Sheet for Laser Engraver Engraving
This rubber plate with A4 size 2.3mm thicknes natural rubber, can be cut by laser engraver to make stamp for commercial and personal use.


Main features:


Smooth surface for quality results,easy cutting and engraving
Suitable for finer sized prints, having a fine ink loading, precise printing Chemical, oil, abrasion resistance


Thickness:

0.09"/2.3mm


Size:

11.6"x8.26"x0.09"/297x210x2.3mm

Video is not visible, most likely your browser does not support HTML5 video

Self-Inking Rubber Stamp Holder and Inkpad

Self-Inking Rubber Stamp works greatly and simply.We custom date, address, images and so on for you.Self Inking rubber stamp is for use in regular paper not for glossy papers.Use laser engraving machine,you can DIY all kinds of self ink rubber stamp.

Features:
1.Sturdy and durable,saving cost
2.Mark clearly,improve image
3.Convenient fuel injection,easy to carry
4.Panoramic window,precision positioning,increase efficiency
5.Custom date,address and all kinds of images to meet your needs Printing
Area: 40*15mm
Recommends Accessories :

130044: Rotary Attachment Simpler

130026: Laser Machine Rotary Attachment

130004: Industrial Water Chiller

130114: Industrial Water Chiller

130010: 60W Laser Tube

Plastics & Rubber